Plan on attending the next scheduled Union meeting. The next meeting is scheduled for June 15th at 7pm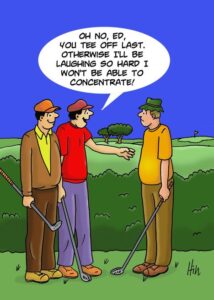 The 2023 Boilermakers Local 85 Golf outing will be June 11th at 8am at Hidden Hills Golf Course. This event it open to members and retirees of Boilermakers Local 85. Please contact the Hall to reserve your spot so we can make arrangements. We will be golfing at 8am followed by a dinner so its very important to preregister. 
Ken McCarthy will have long sleeve t-shirts and sweatshirts at the meeting to cell. T-shirts are $25 and sweatshirt are $45
The International Brotherhood of Boilermakers offers a chance to receive a scholarship to its members thier sons, daughters, legally adopted children or dependents of members. Applications may be submitted online between January 1 and March 1, 2023. Click on this link for all of the information to apply.
The Boilermakers and Cigna have a new way to see a doctor without ever leaving your home. Amwell telehealth  allows you to have electronic video visits with a doctor by using a web or mobile app at no cost to you. Amwell doctors are available 24/7. There is a link to enrollment instructions. To enroll click on this link. Enrollment is free Be sure to use the service key BOILERMAKERS to ensure you visit is free of charge. Amwell enrollment instructions
Here is a link to apply online and also a link for TWIC signup locations. The cost for the application is $125.25. If you have any questions about how the TWIC application process works, go to the TWIC website for answers. Along with the TWIC card a lot of the work on the road also requires a MOST OSHA 5 Hr refresher within the last year or some other MOST OSHA class such as the 10 hour or 30 hour. These classes can be taken online. Sign up with Paul at the training center to get access to the online MOST classes.
There is a online company that specializes in selling American made products and they are a Ohio based company. The name of the company is All American Clothing Company. They pride themselves on being "Grown and sewn in the USA" . They carry everything from regular everyday clothes, hunting clothes, workout clothes, and accessories. They even offer free shipping on all orders $99 and up. Check out thier selection and let all your friends know that there is a American made alternative to all the foreign made products that we normally come across.
THE BOILERMAKER CREED:
I AM A BOILERMAKER.
I AM A SKILLED CRAFTSPERSON AND A MEMBER OF A TEAM.
I SERVE A BROTHERHOOD WHOSE EXCEPTIONAL LEGACY SPANS OVER 130 YEARS.
I HONOR THOSE WHO CAME BEFORE ME, MY MENTORS.
I HONOR THEIR STRUGGLE TO PROVIDE ME WITH A UNION OPPORTUNITY.
I RESPECT THEIR KNOWLEDGE, LEADERSHIP AND INTEGRITY.
I WILL SHOW UP ON TIME, READY TO WORK.
I WILL GIVE QUALITY WORK FOR QUALITY PAY.
I WILL HONOR THE NEGOTIATED CONTRACT AND LET MY STEWARDS AND UNION REPRESENTATIVES DO THEIR JOBS.
I WILL BE RESPONSIBLE AND ACCOUNTABLE FOR MY ACTIONS.
I WILL DO IT RIGHT THE FIRST TIME.
I AM AN EXCELLENT PROBLEM SOLVER.
I AM A GUEST AT JOB SITES AND CONDUCT MYSELF ACCORDINGLY.
I AM CONSTANTLY LEARNING AND SHARING THAT KNOWLEDGE.
I AM ALWAYS WORKING SAFELY AND DEMAND THE SAME FROM THOSE AROUND ME.
I AM A GUARDIAN OF CRAFTSMANSHIP AND THE UNION WAY OF LIFE.
I AM PART OF A BROTHERHOOD.
I AM A BOILERMAKER.